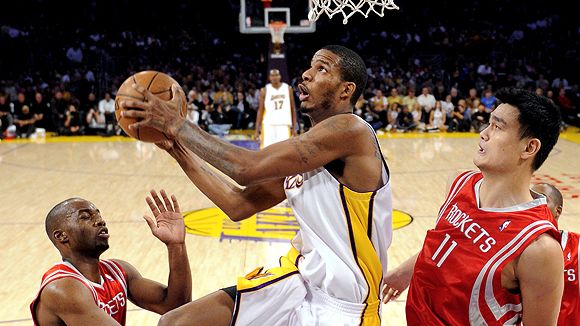 A guy who pays attention to all the little things that most men swear don't matter.

A thoughtful guy who thinks proactively about the bigger picture, even when the ball is not in his court.

A selfless guy, who makes himself better by doing for others.

A guy who doesn't want the credit, he does remarkable things because that's just simply the kind of guy he is.

Trevor Ariza. Most women and J.A. Adande would agree.

P.S. - I declare! I'm not going to consume even an ounce of alcohol until the Lakers' first loss!!!!!